"I am thankful for Etsy.com that allows passionate people, like me, a doorway for you to walk in!" Jill Hatcher of
Primitive-n-Proper
I am thrilled and thankful that

Larissa Hill Designs

is a recipient of one of
Primitive-n-
Proper
's Book Bag Style Totes as this week's Etsy Inspiration & Giveaway. Jill's burlap totes are each individually designed and crafted from RECYCLED Coffee Bean sacks from South America, used to transport coffee beans to the states for commercial use.
All bags are one-of-a-kind. They are versatile, unique and eco friendly. They have a great look and texture, and contain one pocket inside. Each tote is hand-sewn by Jill and she is offering this fabulous tote to one of Larissa Hill Designs lucky subscribers.
I love how Jill constructed this particular bag with only a hint of red and then incorporated a stronger red stripe lining.
Bag Details:
♥ RECYCLED, AUTHENTIC coffee sack exterior: BOOK BAG STYLE, 13" X 16"
♥ Canvas print remnant lining: STRIPED LINING
♥ Super strong belting handles: BROWN BELTING HANDLES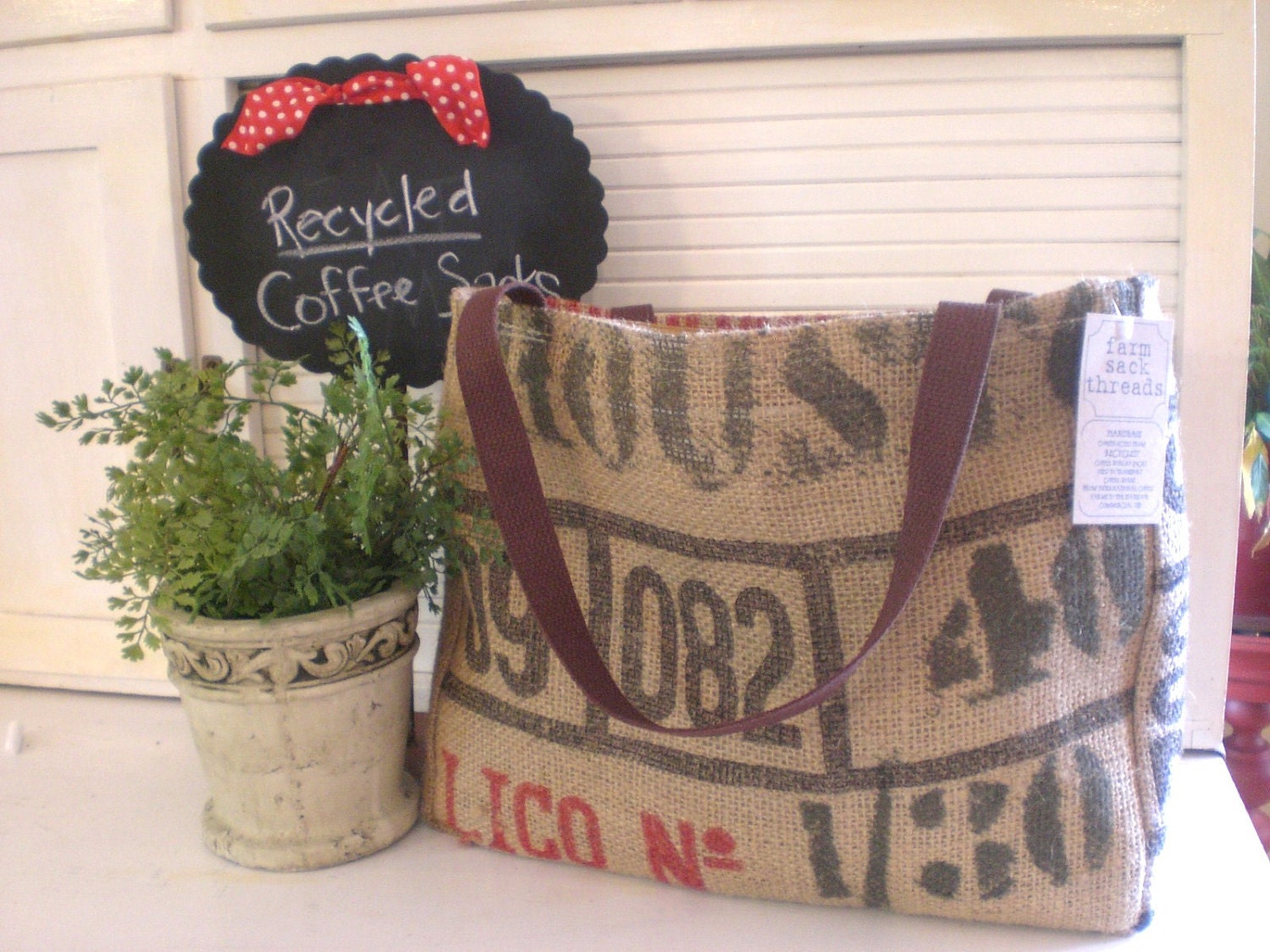 To participate in this great giveaway, just visit

Primitive-n-Proper

E

tsy shop and find your favorite designs. Then come back to

Larissa Hill Designs

and post a comment letting me know which one, two or three of Jill's designs you like best
.
I guarantee you will have a tough time selecting your favorites because each and every bag is so unique.
You must be a subscriber to Larissa Hill Designs

to be eligible for the giveaway.
Have a great Etsy Inspiration day!