For those of you who are not familiar with Janet of Janet Hill Studio then I'm glad you are stopping by today. The best description of Janet can be found at her 'about' section on Janet Hill Studio along with the beautiful Fairy Godmother portrait.....
Fairy Godmother
"Janet's work is both elegant, yet whimsical, often with an underlying narrative that instantly captures the imagination. Her painting style evokes a sense of nostalgia, timeless beauty, mystery, humour, and comfort. Her work is displayed in private collections throughout North America, Europe, Asia, and Australia. Some of Janet's corporate clients include Tiffany & Co., Hallmark UK, and Harper Collins. Her work has also been featured in Matchbook Magazine, Design Sponge, This Is Glamorous, The Neo-Traditionalist, and Oh Joy! Janet lives in the beautiful city of Stratford, Ontario, Canada. She paints in a small in-house studio where she lives with her husband John, and their cat and dog."
I love, love, love, love, love her artwork!!!! The Janet Hill Studio on Etsy is filled with creative,vintage inspired works all printed in glicee style on exquisite paper and each and every one of them tells a story. Here are a few of my favorites....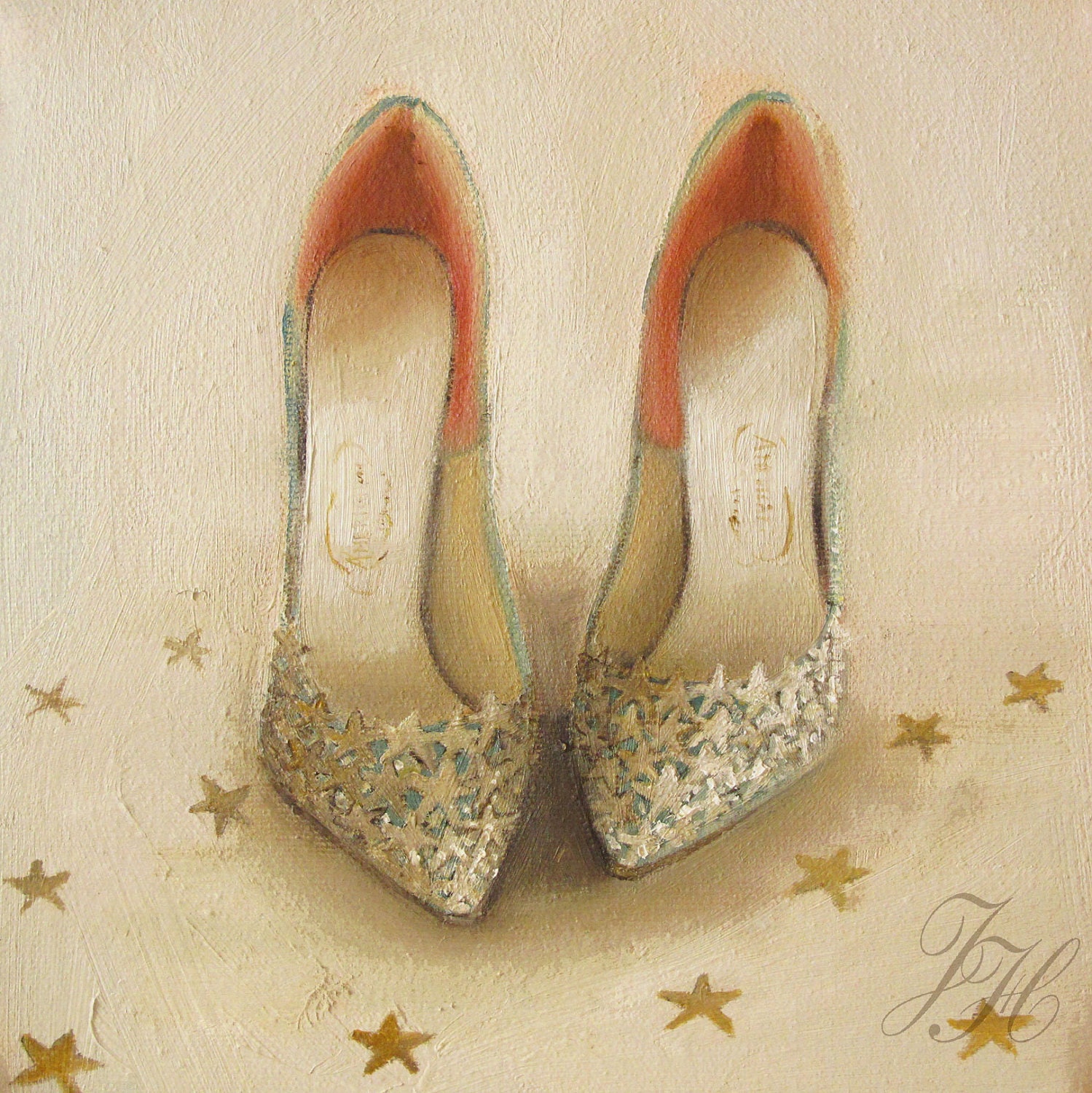 Starlight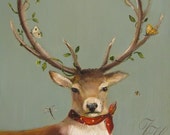 Country Squire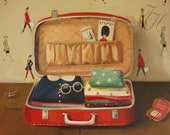 The Go-Getter
French Lilac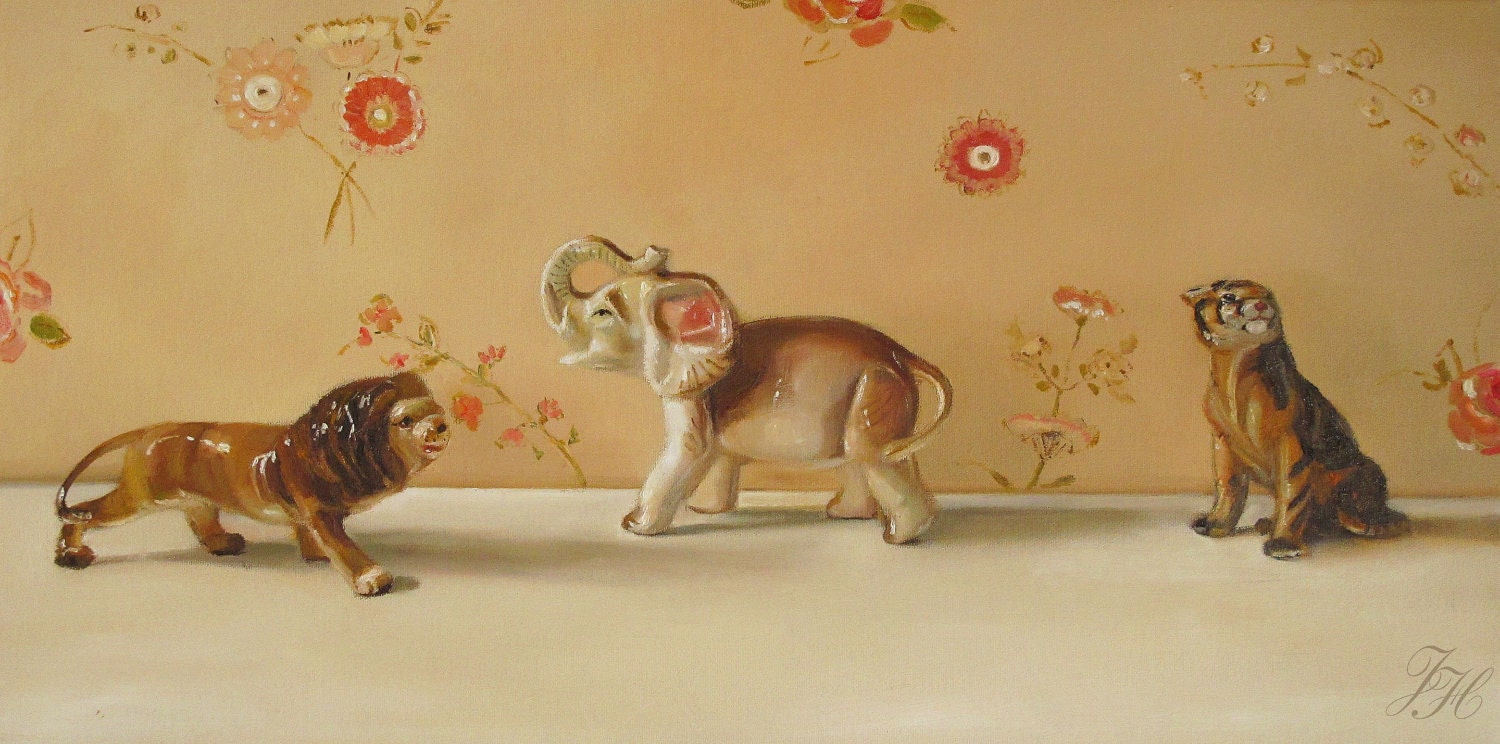 In The Jungle
Janet utilizes the blog platform to introduce us to her works, her muses, her frustrations and her successes.
Recently, Monica Lee of
Smart Creative Women
interviewed Janet and you will learn early in this interview why I respect her courage, determination and CAN-DO attitude. She is a wonderful role model for anyone wishing to pursue a career in the arts.
Let me know what you think.....I'd love to hear about your Janet Hill favorites too!
Heather